Be a virtual explorer: Canada & New England in the Fall
Although our travels are on hold for now, we can still bring the world to you. With our virtual tours, you can re-live the memories of your latest trip or dream about the places you'll visit when we're free to explore again. Just pick where you want to go, click on the image and we'll take you there in a flash!
Take a look at Toronto
Discover Canada's largest and perhaps best-known metropolis, Toronto. Located on the north-western shore of Lake Ontario, be sure to head to the top of the CN Tower, for spectacular panoramic views.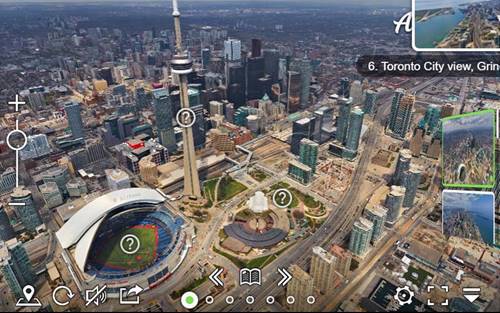 The incredible Niagara Falls
Straddling the border between the USA and Canada, thundering Niagara Falls is one of the most spectacular waterfall sites in the world.