Kerry's journey to New York
Kerry, a member of our Holiday Support Team, was able to step away from the paperwork to spend a few days in New York. Here's her account of traveling solo in the Big Apple.
This was my first Just You break, and I've never really traveled solo before, so there's those usual nerves as you don't know anyone, but I was really excited as the itinerary looked amazing.
I've always wanted to go to New York and experience that buzz like you see in the movies, but it was surprising just how much more profound the hustle and bustle is when you're right in the thick of it.
New York has such a wonderful energy and everyone – tourists and residents alike – just seemed really happy to be there. It's so hard to describe it, but once you've been you'll know exactly what I mean.
A SHORT BREAK WITH BIG PLANS
Naturally you have your itinerary to refer to before you travel, but it's only when you're there in situ that you have a real appreciation for everything. You fit in so much.
We visited Central Park, Grand Central Station, Union Square, saw the iconic Statue of Liberty from the water, Brooklyn Bridge, Empire State Building as well as shopping on Fifth Avenue. And they're just the things off the top of my head, as we all set off to make our own discoveries too. It was great that our hotel was on Times Square too as it's a huge entertainment hub, right on our doorstep.
I firmly believe that the only reason we saw all of these things is because we had Brian - our amazing Holiday Director for the duration of the trip, plus local tour guides and a coach driver for parts of the tour.
It would be all too easy to feel a little overwhelmed and exhausted with planning how you're going to get to places and when, but with Just You, you put your faith in the organizers and they'll ensure you tick off all your must-sees. I didn't have to worry about a thing.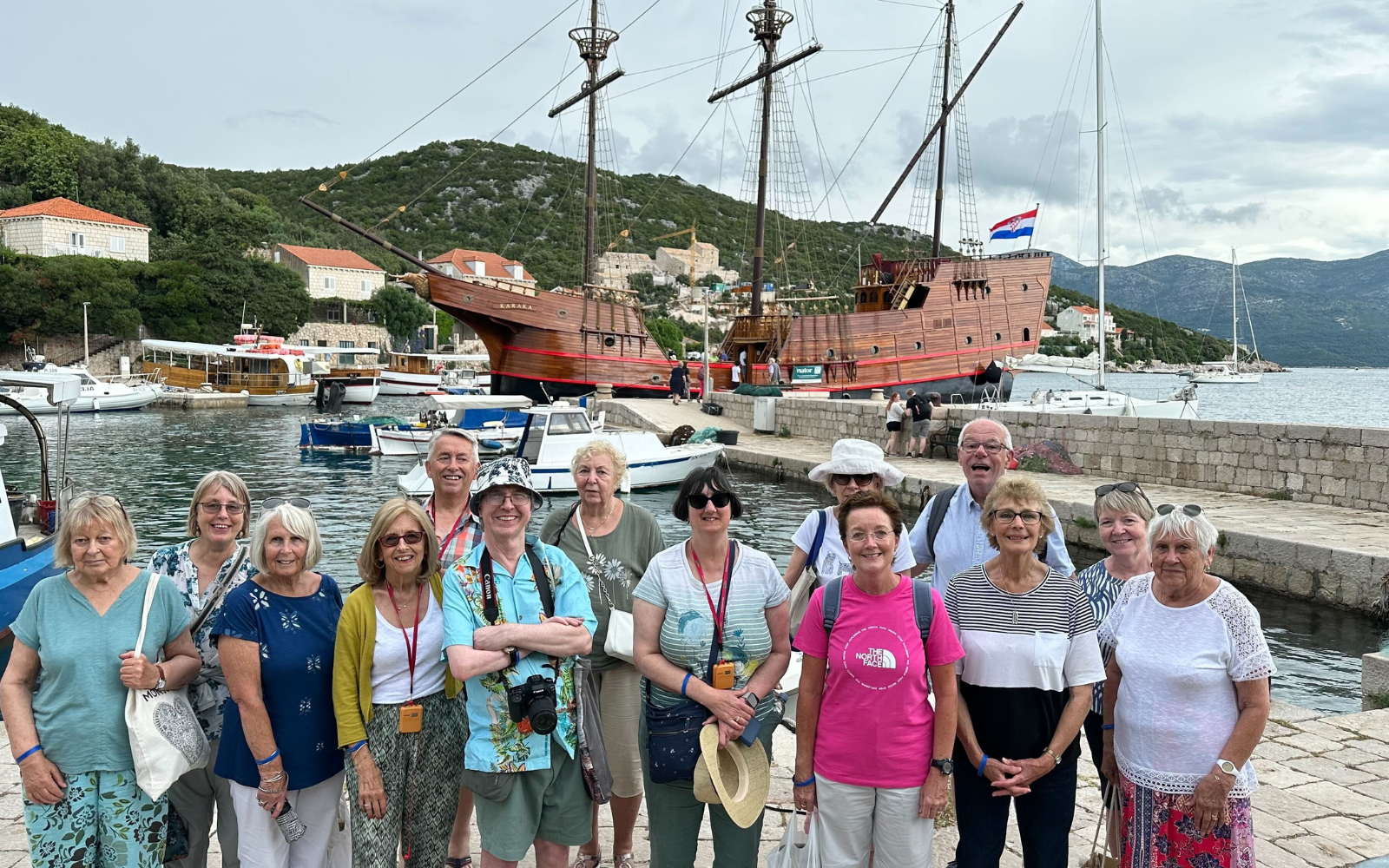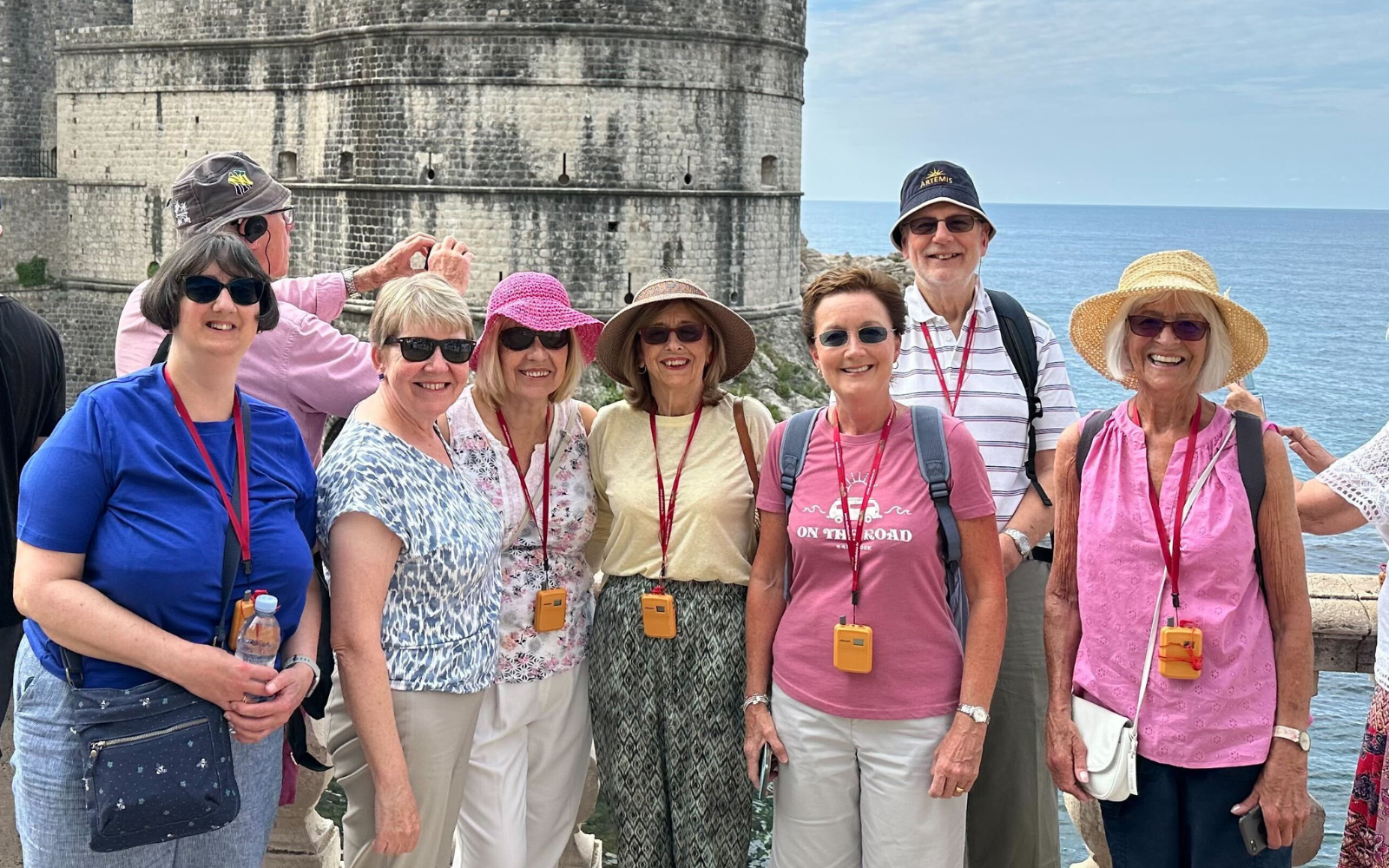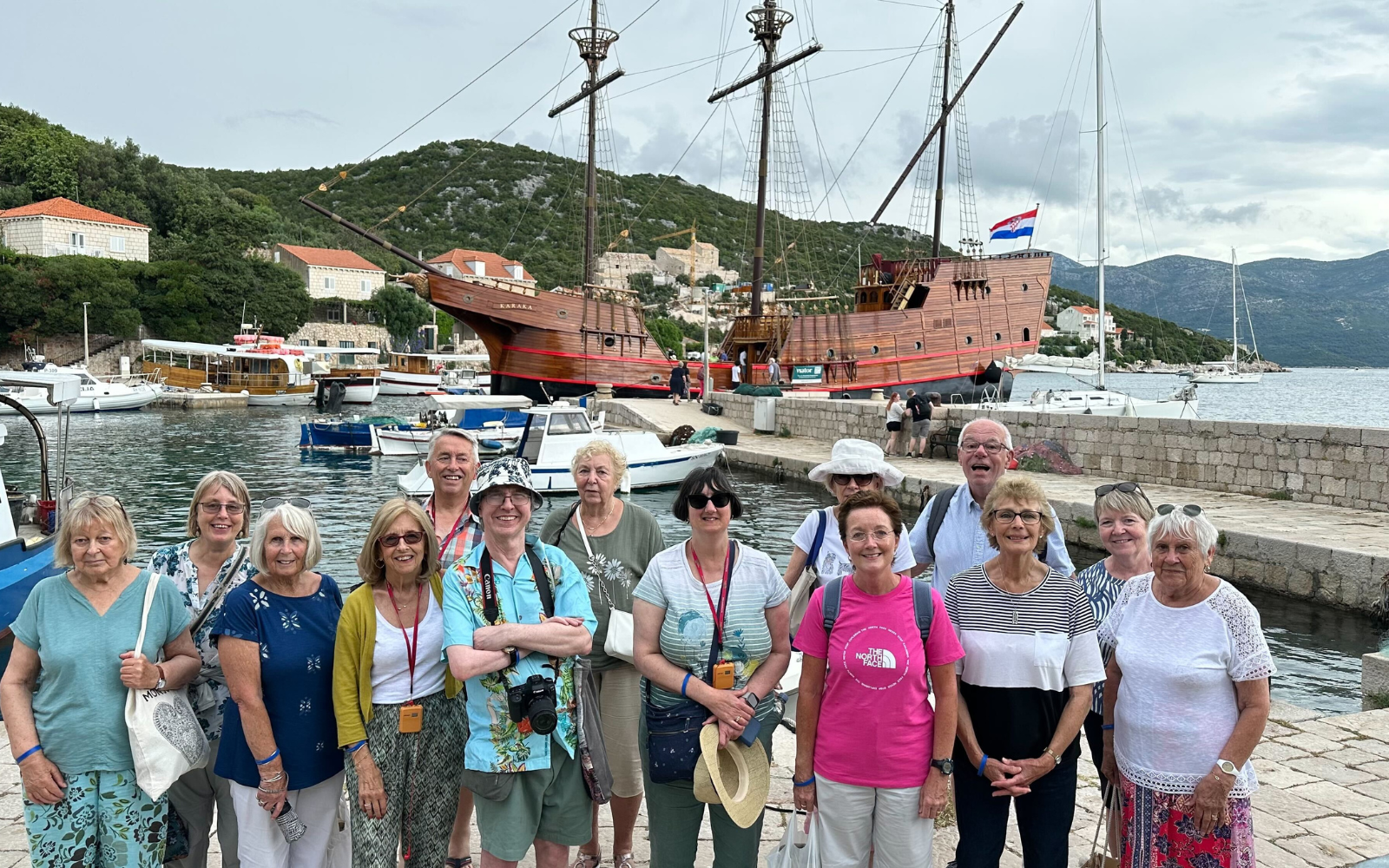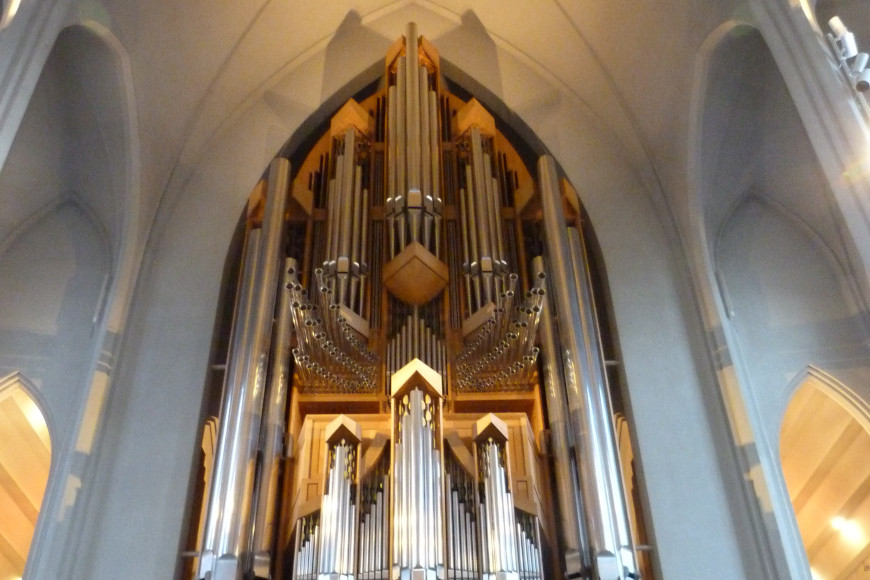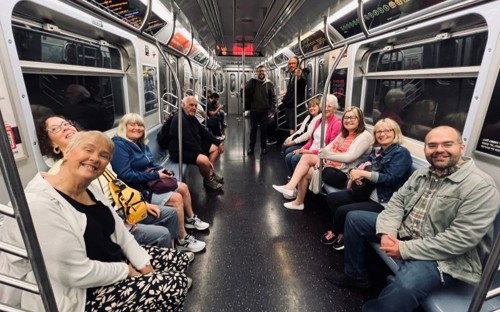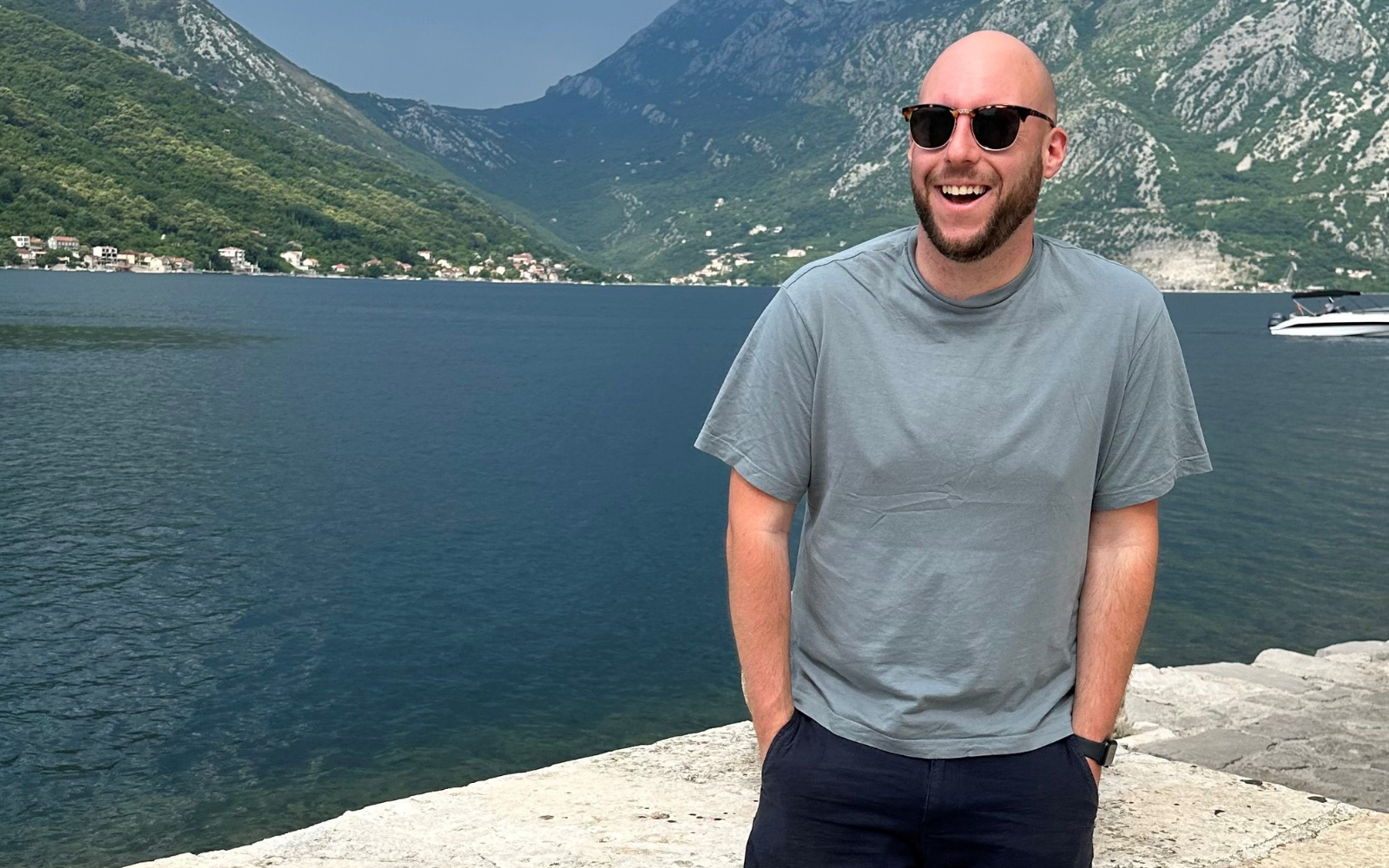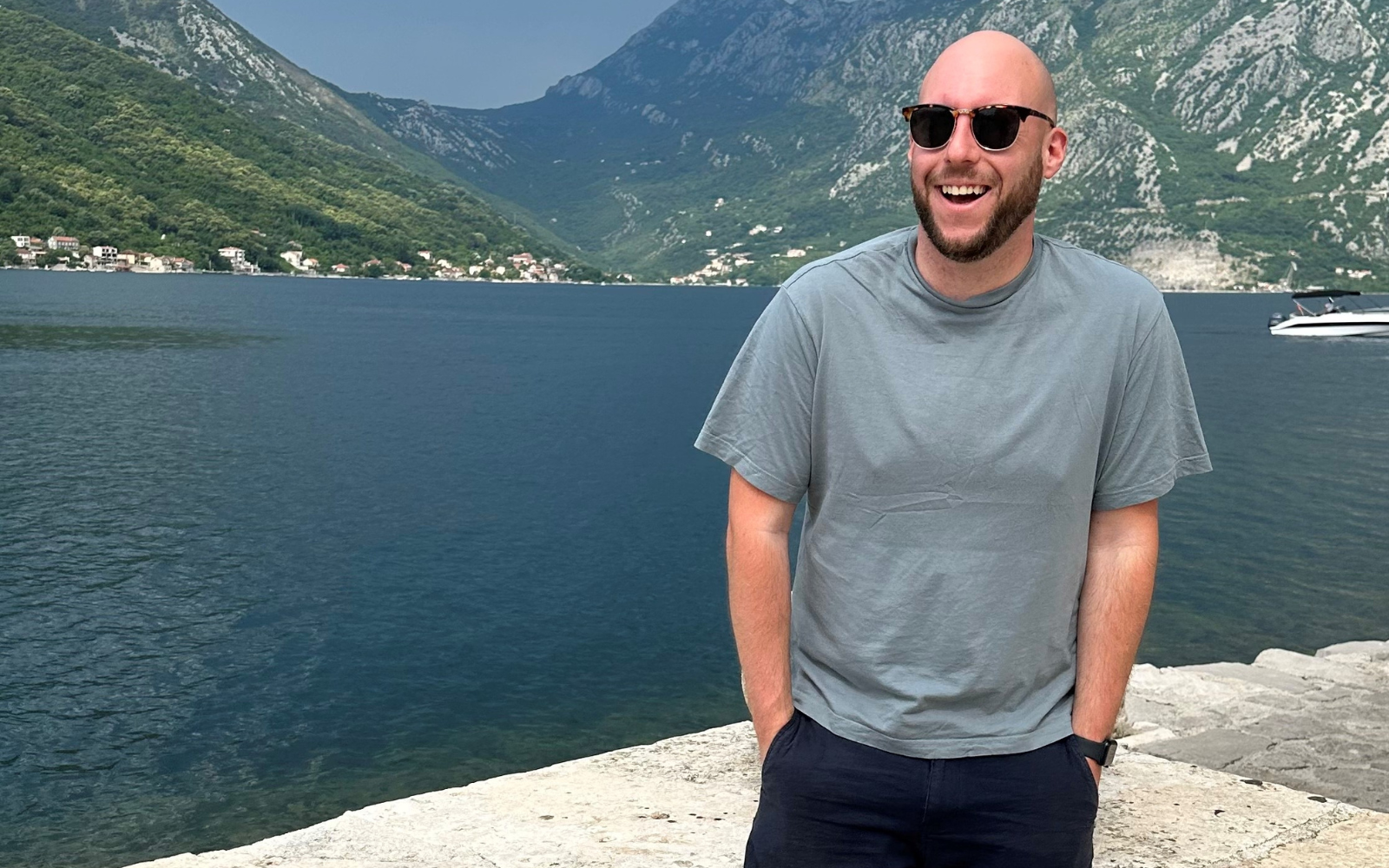 OASIS OF CALM - CENTRAL PARK
Like many travelers, my motivation to visit New York was borne out of what I've seen on screen, so for me that's the likes of Friends and Home Alone to name just two.
Our Central Park visit with Christine was probably the one place I'd most like to go back to as we got to see the very spot from Home Alone when Macaulay Culkin meets the 'Pigeon Lady' – different movies resonate with people in different ways of course but that was an instantly recognisable filming location to me.
We also visited Strawberry Fields where John Lennon's memorial lies. Every day there is a street artist performing there, which was nice to experience.
But I have to say, spending a Sunday morning sat on a bench with a coffee and watching the world go by was my bonafide happy place. While it felt like being on a movie set, it was so peaceful and I enjoyed watching locals reading the Sunday papers, going for a jog or catching up with friends – it's like a little window on the world of New York city life.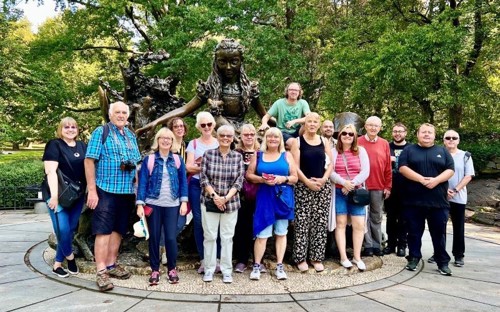 FREEDOM TO FLEX
I think the beauty of this tour is that you enjoy a mix of being with the whole group, or splitting off into smaller groups when required so that we could all fit in our must-visits, and in some ways it's easier to get to know people better too.
Some of us headed for the Empire State Building for the sunset visit, it's the best time to go. You do pay a little more for it, but it's completely worth it to get the daytime shots and then the golden hour pictures too. Others headed off to other viewing platforms like the Edge and Top of The Rock so you can get all sorts of perspectives on the metropolis.
We also toured around the shops and walked down Fifth Avenue for a little window shopping at Tiffany's. Macys had their festive displays already in place in October, so to start getting that Christmas ambience was quaint and I can only imagine how much the city goes all out for the main event.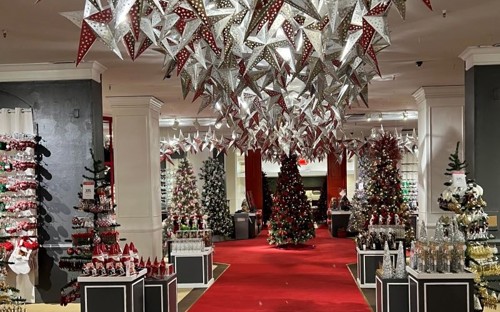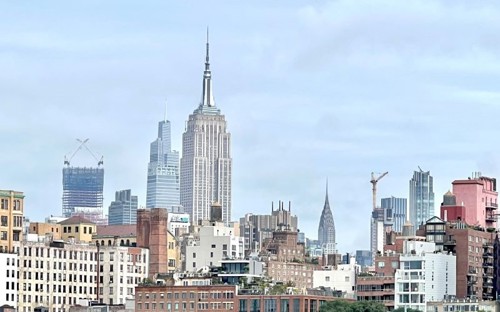 For those that didn't care too much for shopping, Brian took some of the group to the Highline which was formerly a disused railway line that's been turned into a linear park. Again this just highlights the freedom and flexibility you get on this tour and the marvellous job that is done to support every person get everything they want out of the tour. It's like the Holiday Directors have a strange kind of magic in their fingertips!
In the evenings Brian would also arrange little check-in points at the hotel, so that if people didn't have any plans or just wanted a little company, it was there if you needed it. And while it's nice to know that you have a little safety net there, it's even better to know that more often than not you don't need it, our group were a fantastic bunch of people.
THE WORLD'S BEST CHEESECAKE?
If there was ever a place to fuel up on breakfast, it's New York – the buffet at the hotel in Revel & Rye was overflowing with everything from fruit and yogurts to pancakes and cooked breakfasts.
The lunch cruise was out of this world, we had a three-course meal with a watermelon and feta cheese salad to start, a chicken dish for the main, and the New York Cheesecake which was delicious and quite possibly the best cheesecake I've ever had.
The majority of us loved the cheesecake best of all, and on the last day a few of us made a beeline for the famous Junior's Cheesecake across the road from our hotel. It was nice, but I'm being a bit controversial now as I have to say while it claims to be 'the world's most fabulous cheesecake', it wasn't as sensational as the one we enjoyed on the cruise – would love to know where they buy it in from as that would be worth shipping home!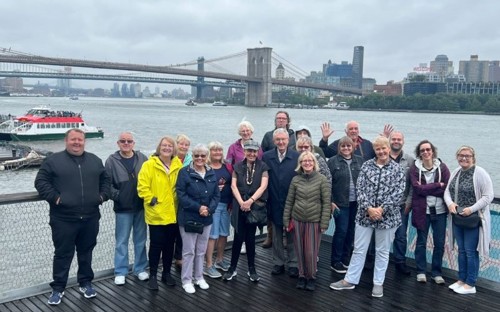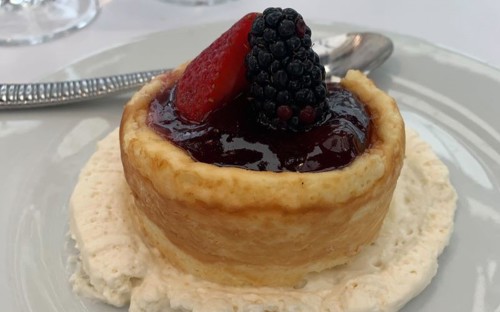 That said it could also be down to the setting we found ourselves in on the lunch cruise that made it more special! Sailing past the Statue of Liberty along to the sound of music created a wonderful atmosphere and it was surprisingly quite emotional. After running around the city, it was nice to sit back and relax for a couple of hours.
While all meals aren't included, it gives you the flexibility to discover your own foodie finds and six of us went to Ellen's Diner on Broadway – home of the singing waiters – which was great fun. You're not always looking for three-course dining in the city, and it was nice to enjoy the simple joy of a bar or diner that serves a generous slice of pizza and a cold beer!
GOOD THINGS COME IN SMALL PACKAGES
This break leaves you wanting more in a really good way, as you fit so much into such a short space of time. I would have liked to have walked across Brooklyn Bridge and a few of the others in the group would have loved an extra day but given that, like many cities, the cost of living is expensive here, and you walk so much during the trip, it's in some ways nice to keep it a little shorter.
I think the beauty of New York is that it always leaves something to go back for and get that different perspective and this trip has given me the confidence to know what I'm doing if I ever decide to go back on my own.
TOP TIPS
Tipping culture is well embedded in the US of course, so make sure you get lots of small notes and change to travel with.
Brian gave us a really handy sheet with everything from timings, good places to sightsee, useful maps, as well as a guide on tips. You'll pay 15%-20% tax on meals, $2 for bar staff, $5 for your tour guide/driver and $2 per day for housekeeping in your hotel room.  
He arranged the porterage tips for hotel staff which was great, and you only have to pack up your case and leave it in your room as the rest was all sorted for us so you don't have to lug your bags downstairs laden with all your purchases!
And if you're planning on doing some shopping, sales tax is on top of any ticket prices you see in stores, and that ranges between 4 and 13%.
I probably don't need to say this, but good walking shoes are essential for pounding those pavements – it is an active tour so you'll want to prepare yourself well for it. The trip runs like clockwork so hats off to all the Holiday Directors as they really do make things happen and in a very busy city like New York it's incredible really.  
I was completely in awe of it all – it's one of those all or nothing kind of cities that has the ability to surprise you when you least expect it. It's not a place you can ever take for granted or be able to say you've completely seen and done it all.  You have to start somewhere in New York and I think this Just You tour is it.
Let us take you there
New York City

As you explore the city that never sleeps, from Times Square to the Statue of Liberty, New York will exceed all your expectations.

3 nights in a hotel of a great standard
5 included meals: 3 breakfasts, 1 lunch, 1 dinner