Ten best cocktails from around the world
With thousands of options to choose from, it seems as if the world is your oyster when it comes to cocktails and mocktails. To celebrate World Cocktail Day, here are our favourites from around the globe, including the backstory behind the libations, plus the all-important recipes to try them yourself at home. It's five o'clock somewhere after all…
Italy – Limoncello
While an authentic Limoncello uses the very special Sorrento variety of lemon, this recipe is still up there with the intensely lemon liquor which was patented in the 1980s. Found in plenty of shops in Sorrento, and served as an after-dinner digestif, it's really easy to make your own homemade version – just allow 40 days for it to mature!
Or why not try, the Lemon Drop Mocktail:
Simply place a small pile of sugar on a plate, rub a lemon half around the rim of a martini glass and dip into the sugar. In a cocktail shaker, place ice cubes, 20ml simple syrup and 35ml of lemon juice and shake for 15 seconds. Strain into the glass and top up with 70ml of chilled soda water.
Caesar – Canada
The Canadian take on a Bloody Mary, this classic drink is very popular in Canada and was created in Alberta by a restaurant manager who was charged with the task of creating a signature drink to mark the opening of the Calgary Inn's new Italian restaurant (now the Westin Hotel). And it's also super tasty as a mocktail version too - just take out the vodka:
Wet the rim of a hi-ball cocktail glass with a lime wedge, then dip into a small dish of celery salt. Add ice to the glass, then pour in 30ml of vodka, plus a dash of Worcestershire sauce and hot pepper sauce. Top up with 235ml of clamato juice, and garnish with the lime wedge, celery stick and add a straw. For the proper Caesar experience, lick the celery salt, then take a sip of the cocktail through a straw.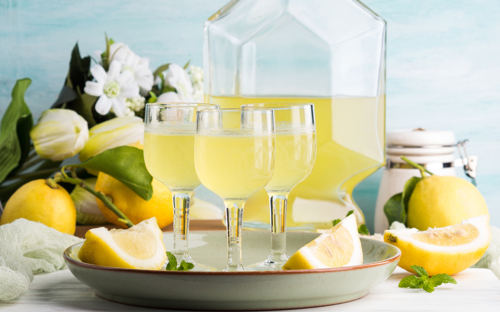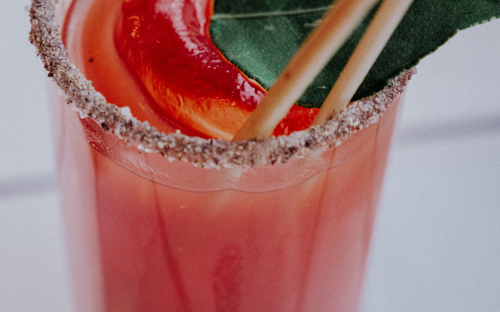 St Lucia – St Lucian
Known as the spirit of St Lucia, rum is a pretty big deal there with its own signature varieties - more than 25 in fact! Most bars on the island tend to prefer Bounty or Chairman's Reserve rum.
Place 5 ice cubes in a shaker and add 50ml of white rum, 30ml of orange curacao, 30ml dry vermouth, 5ml grenadine and 30ml of orange juice. Shake well, and pour into a hi-ball  glass with ice. Garnish with a cherry.
Or why not try the St Lucian Mocktail version:
Chill the martini glasses in the freezer. Meanwhile pour 200ml of San Pellegrino Limonata, 50ml of passionfruit juice, 1 tbsp of lime juice and 1 tbsp of lemon juice into a shaker. Shake well and pour out into your martini glasses. Garnish with fresh lemon or lime.
UK – Pimms
It wouldn't be a round up without including the British summer favorite, Pimms – simple but sensational in equal measure. Pimms was invented in the 1800s by James Pimm, the owner of a London oyster bar. The original version featured gin and quinine, plus various herbs, and it was thought to aid digestion. Today the current variation is the signature drink at Wimbledon.
Simply fill a jug with ice, pour over 200ml of Pimms No. 1 with 600ml of lemonade. Add sprigs of mint, and slices of cucumber, orange and strawberries. Serve in a highball glass with ice.
Or why not try a Virgin Pimms:
Place 2 lemon wedges, ½ cucumber (cut in half, deseeded and cut into moons), 1" of fresh ginger, 2 tbsp of lemon juice and 6 tbsp of orange juice in a jug. Top up with 250ml of lemonade. Leave in the fridge for 3 hours to blend. Add more lemonade and ice, then garnish with strawberries.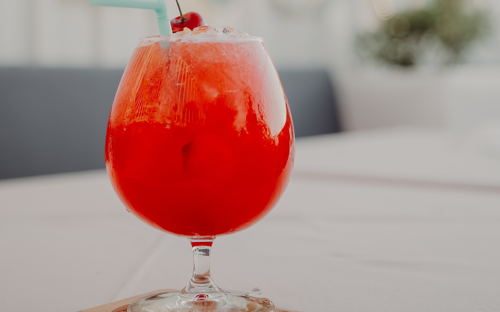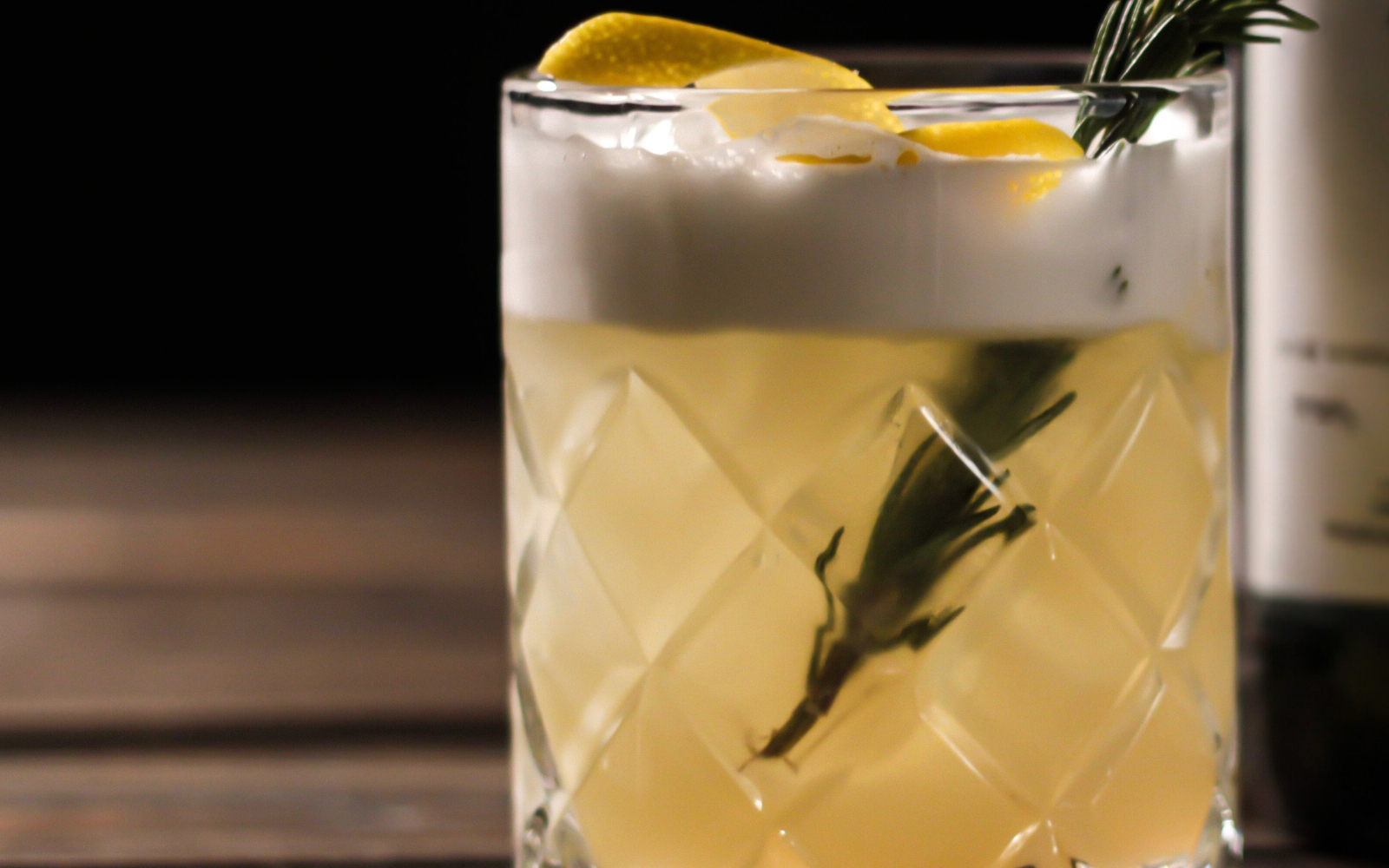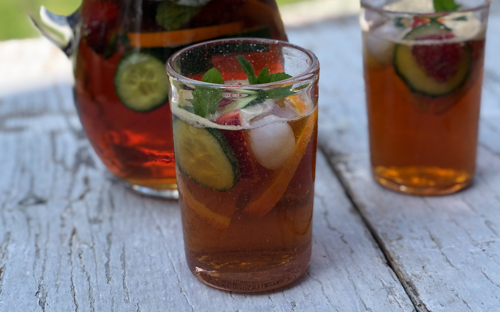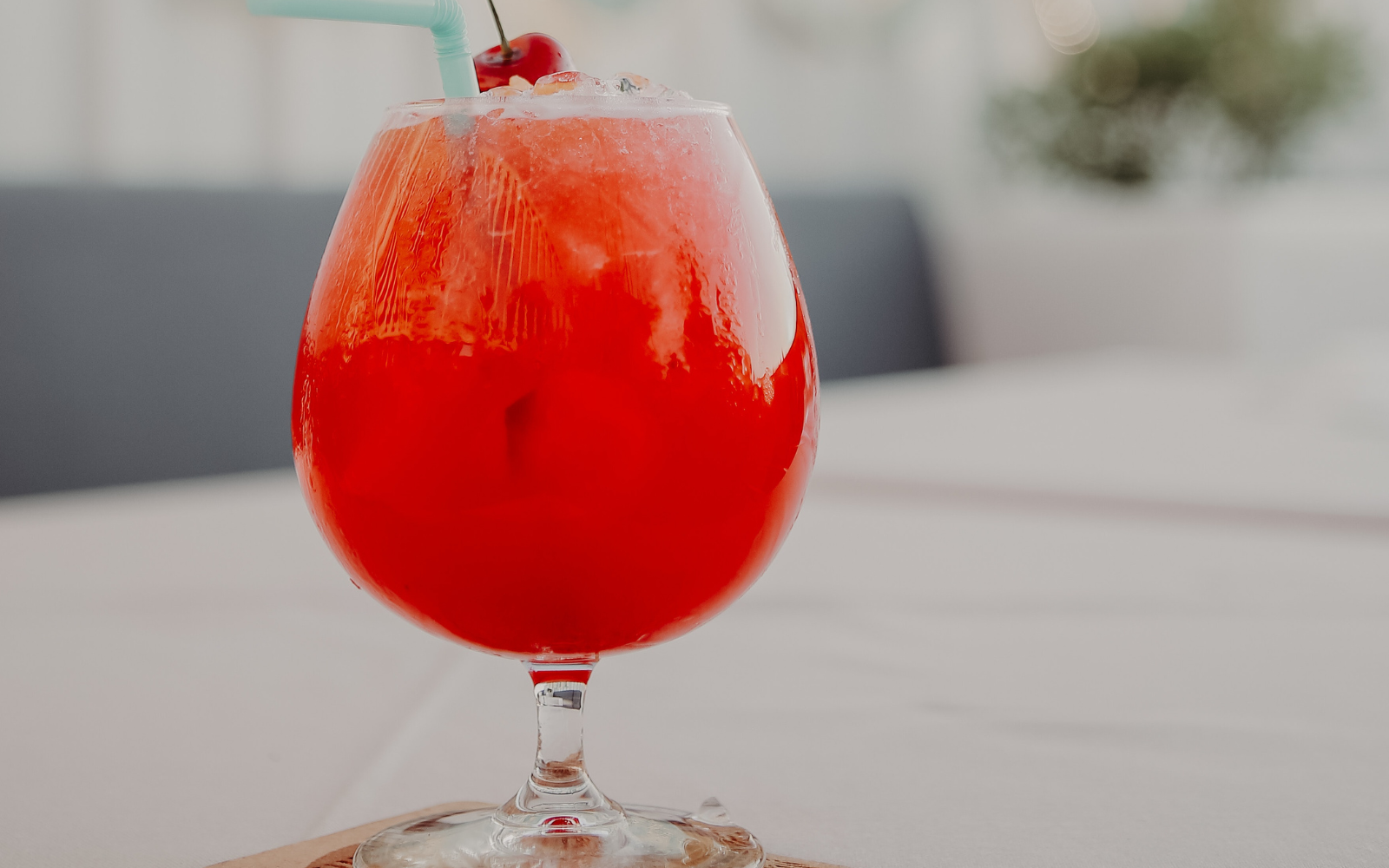 New York – Manhattan
There are many theories regarding the origins of the Manhattan, and so the exact truth has become lost over time. One popular story is that it was made in the 1880s for Winston Churchill's mother in New York's Manhattan Club – hence the name. This myth was debunked however, with numerous other stories taking its place, which only adds to the appeal and mystery!
As a result, many variations on the recipe have emerged over the decades, so we've opted for a more modern recipe:
Stir the following in the mixing glass: ice, 50ml of bourbon whiskey, 25ml of vermouth, 5ml of syrup from a jar of maraschino cherries and 2 dashes of angostura bitters. Strain into a martini glass, and add a twist of pared lemon and a maraschino cherry for garnish.
Or why not try the Virgin Manhattan:
Add 60ml of orange juice, 60ml cranberry juice, 1 tsp of Maraschino cherry juice, 1 tsp of lemon juice and 2 dashes of bitters into a cocktail shaker, and fill with ice. Cover and shake well, then strain into two martini glasses. Garnish with maraschino cherries and serve.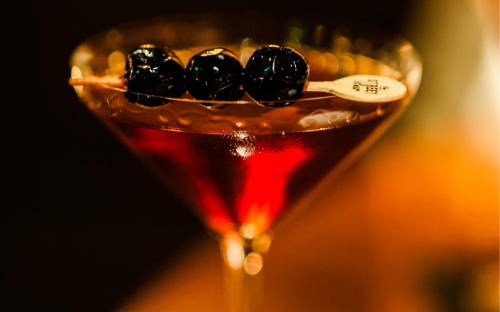 New Orleans – Sazerac
It's thought that a Creole apothecary, Antoine Peychaud, invented this cocktail in his shop at 437 Royal Street back in 1838, and named it after his favourite French brandy. You can trace the history of the popular libation at The Sazerac House, on the corner of Canal and Magazine. 
If you don't have much time while you're in New Orleans, simply head for the Roosevelt Hotel and pull up a seat at the Sazerac Bar where your bartender will do all the work for you.
Pack an old-fashioned glass with ice. In a second old-fashioned glass, place a cube of sugar and add 3 dashes of Peychaud's bitters, then crush the cube. Add 45ml of Sazerac rye whiskey (or a bourbon whiskey). Remove the ice from the first glass, and coat with 7ml of Herbsaint (discard the leftover liquid). Empty the contents of the second glass into the first, and garnish with lemon peel.
Or why not try, Lyre's Sazerac:
Add 60ml of Lyre's 0% American Malt, 10ml of Lyre's 0% Absinthe, 1 tsp of white sugar syrup and 3 dashes of Peychaud's bitters to an old fashioned glass and stir. Serve over ice and garnish with lemon peel.
Spain – Sangria
The origination of Sangria in Spain is rooted in Roman times, when alcohol was added to water to kill off bacteria. Soon, herbs and spices were added to disguise the taste of wine, which usually wasn't too appealing at the time.
Fortunately times have moved on since then, and today it's made with a much tastier Spanish Tempranillo, but arguably no Sangria is ever made the same. What many can agree on is that a homemade cocktail for sharing is the best kind!
Put the following chopped fruit in a bowl and sprinkle over with 1 tsp of cinnamon and 3 tbsp of caster sugar: 2 oranges, 2 pears, 2 lemons and 200g red berries. Stir to coat and leave to macerate in the fridge for at least an hour or overnight. Fill a large jug with ice, stir in the fruit and add 750ml of a light red wine, 100ml of Spanish brandy and top up with 300ml of sparkling water. Serve in a wine glass.
Or why not try a Sangria Mocktail:
Add 750ml of grape juice, 375ml of cranberry juice and 375ml of sparkling water into a large jug and top with 500g of chopped fruit. Chill in the fridge for one hour. Remove and top with ice cubes and garnish with herbs and fresh citrus fruits before serving.